Razumov is a very kind and calm white & gold colored male who have perfect health test results as Cardio free and Degenerative Myelopathy N/N. He have Coursing licence, champion titles (Ö.Ch. SK.Ch., D.Ch., CZ.Ch...etc) and nice show results as Bundessieger and Clubwinner...etc. I love that his pigmentation is pure black and his eyes are nice dark brown independently the light colour of the coat (as you can read in the standard! - but sadly, that many peoples don't care of this, I think these are very important).
Razumov parents are the MultipleWinner Karamasov aus dem Zarenreich (INT.Ch. Orel des Princes de Kazan x Russian Rapsody Krylov) and the beautiful Champion white&fawn princess Blanda Aiton Mierzalosc Borzoi (Yard Stepowy Goniec x J-World Winner'03, Champion Wonna Wiosna Stepowy Goniec).
Zarina is a really cute fairy. She is a german type lady, not big, but very strong and muscular with nice strong bones. Her movement is really energetic. Her character is very happy, clever and funny little girl. She is friendly and conflict-avoiding but if she feel as i am in danger she ready to shield me.
She started on dogshows in 6 different country and she is a very successful lady… She finished her adult champion titles in Hungary at her age 2 years old and she won Best In Show and Group placements too. On the 2015's World Dog Show most successful Barzoj from Hungary. She started in the really strong open class and she won Excellent 2nd (!!) place later she won the reserva di CAC (in Italy this title's winner who is the reserve best from the all intermediate-, open and working females!). Her health tests are perfect, Cardio Free , DCM Negative! Her bite is correct and she has complete toothing.
She born from the last litter from the handsome Dwzrv JCh. Ladianov aus dem Zarenreich (MultiBIS. MultiCh. Ulanov Troykaia Polozovich de Xanishka x DeCh. Aischa aus dem Zarenreich) and the one and only litter from Our IntCh. Cárok Öröksége Aphrodite Samantha (Int.Ch. Voursk de l'Hermitage d'Eole x IntCh. Szellőtánc Zakifi Tasha). Zarina have the top French-, Belgian-, German- & Holland bloodlines.
Triumphator Yaasriel Yorek
tricolor male, owned by
Orsolya Buzsáki
, Hungary
(16.02.2017. - 29.10.2018. /Babesiosis)
Hungarian Junior Champion, Hungarian Minor Puppy Grand Winner,
R/Up Puppy BISS, BOG, R.BOG, BOG 3, 7x BOB, 2x BOS, 4x J-BOB, CACIB, 5x HPJ, 6x CAC, 4x Very Promising, Crufts Qualification to 2019
Degenerative Myelopathy N/N (by parentages)
Triumphator Yeovil Mitja
tricolor (black&cream tricolor) male, owned by
Miriam Dickenmann
, Switzerland
Very Promising 1st, Excellent 3 (both on Speciality Shows)
Degenerative Myelopathy N/N (by parentages)
Triumphator Yadkin
cream&white male, co-owned by
Bojtorné Gaál Elizabet
, Hungary
Clubwinner 2018, 2x BOS, CAC, R.CAC, 2x HPJ
Degenerative Myelopathy N/N (by parentages)

Triumphator Yahoel

brindle&white male, owned by Karin Fehringer, Austria

2x Very Promising 1 (Bundessieger & Komárom)
Degenerative Myelopathy N/N (by parentages)


Triumphator Yarkaya

red&white female, co owned by dr. Vadócz Éva, Hungary

Hungarian Junior Champion,
3x BOB, 3x BOS, 3x J-BOB, CACIB, R.CACIB, 3x HPJ, 4x CAC
Degenerative Myelopathy N/N (by parentages)


Triumphator Yarashiel Yekahel

white-brindle-black female, co owned by Kálazi Kata, Hungary

Hungarian Junior Champion, Hungarian Champion
BEST PUPPY AT WORLD DOG SHOW 2017 - LEIPZIG
2x BOB, 3x BOS, 2x J-BOB, 2x CACIB, R. CACIB, 3x CAC,5x HPJ, Crufts Qualification to 2019
Degenerative Myelopathy N/N (by parentages)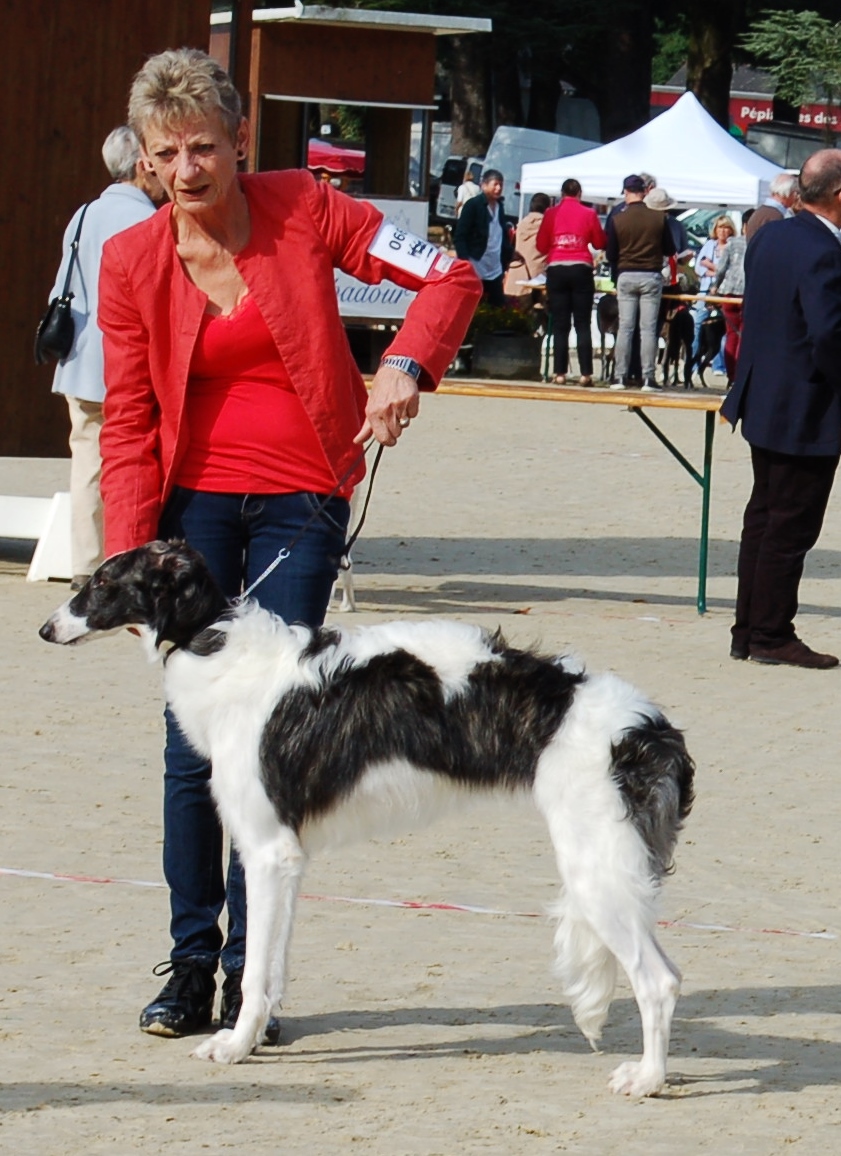 Triumphator Yvonna Á Hermitage

white-brindle female, Owned by Mrs. Sylvie Guillon / kennel l'Hermitage d'Eole, France

J-BOB, Junior Class Winner, 3x Puppy-BOB, 4x Minor Puppy-BOB, 8x Very Promising
Degenerative Myelopathy N/N (by parentages)


Triumphator Yefefiah Yakira

tricolor (black&cream tricolor) female, Owned by Astrid Zischka, Austria

ÖKZRV Junior Clubwinner 2018 + BOB, Baby BISS IV., CAJC, Puppy-BOB, Very Promising
Degenerative Myelopathy N/N (by parentages)


Triumphator Yekaterina Sankovskaya

white&fawn female, Owned by Schultheisz Krisztina, Hungary

Russian Champion, Hungarian Champion, Slovakian Champion, Romanian Champion,
Hungarian Junior Champion, Hungarian Puppy Grand Winner
!JUNIOR WORLD WINNER 2018 + BEST JUNIOR IN BREED!
Junior Speciality Winner, Slovenian Junior Winner,
3x BOB, 4x J-BOB, CACIB, 2x R.CACIB, 3x CAC, 4x HPJ, CAJC
Degenerative Myelopathy N/N (by parentages)


Triumphator Yaroslava - Ruby Rose

white&fawn female, Owned by Karin Fehringer, Austria

Very Promising
Degenerative Myelopathy N/N (by parentages)